Tenzo Tea +
Mochi Mix =
The Perfect Matcha
Hosting a fabulous tea party and need the perfect accompaniment?
Looking for a little nibble of dessert after lunch?
Need to pack a quick snack on the go? 
Perfect. You are in the right place. Eat them hot or cold, and get to it!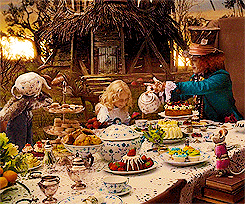 Ingredients.
Makes 14-16 small squares
1 1/2 cups White Rice Flour
2 tablespoons Tenzo Tea Matcha Powder (amazing!)
1/2 cup Organic Cane Sugar
1 teaspoon Baking Powder
1 1/2 cups Vanilla Almond Milk
3 tablespoons of Coconut Oil, OR Earth Balance Vegan Butter, melted
1 teaspoon Vanilla Extract
Instructions.
1. Pre-heat oven to 325 degrees-F.
2. Mix together all dry ingredients in one bowl and wet ingredients in another. Combine both mixtures and blend, blend, blend!
3. Coat an 8x8 baking dish with oil of preference - we don't want any sticking!
4. Pour batter into the baking dish and cook for 20 minutes.
5. Cut apart and serve!
Note: I like to chill my Tea Squares before serving. Stick in the refrigerator for appx. 1 hour and enjoy with all of your friends!
Share the love.
Share the Tenzo.
Q&A.
Why should I incorporate Matcha into my diet?
Matcha Green Tea has POWERFUL and natural detoxifying agents that help to prevent cancer cell growth, brain aging, and neuro-diseases. It also works to limit the invasion and growth of viruses and bacteria, all the while promoting clean energy and weight loss- - WOAH.
I don't know if I like to drink the Matcha as straight-up tea? Now what?
For some folks, it takes time to acquire the taste for the natural powder. Although I personally believe it delivers itself with the best nutrients in the "straight-up" tea form, it is still possible to receive all of the great benefits it has to offer by incorporating it into fun recipes-- that's why I'm here! There are so many options available to mix into everyday recipes -- stay tuned for more!
Is Matcha Green Tea a super food?
Yes!!! Make sure you don't miss out on it! Matcha has the highest antoxidant rating amongst all of the other major super foods out there! That means it has 15x the antioxidants of pomegranates, 16x the antioxidants of blueberries, and 125x the antioxidants of spinach. Because Matcha has catechins, it offers the most beneficial antioxidants around.
For more detail, please visit https://tenzotea.co/pages/health-benefits-of-matcha-teas
xoxo, k
Please reload